Age: Kindergarten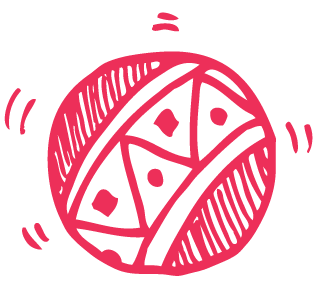 Equipment: Ball
Space requirements: Small space
Activity Description:
Have the children set up in a small circle.
Encourage the children to try different ways of getting the ball around the circle.
The child with the ball starts by choosing a way to send the ball to the next child. The following children do the same until the ball moves around the entire circle.
The next child past the original sender then picks a new way to send the ball. Options could include using two hands, one hand, high, low, under leg, backwards, left hand only or with a bounce.
Skill development:
Physical skills: sending and receiving an object; eye-hand coordination; spatial awareness
Non-physical skills: self-discovery; creative play; critical thinking; cooperation; listening and following instructions; sharing
Adjust the challenge:
Use a larger ball.
Provide children with a list of options to choose from.
Allow children to use a movement that was already used by another child.
Increase the speed at which the ball travels around the circle.
Use a smaller ball.
Activity modified from: Sudbury Children's Services Physical Activity Resource Guide for Child Care Centres