Age: Toddler, Preschool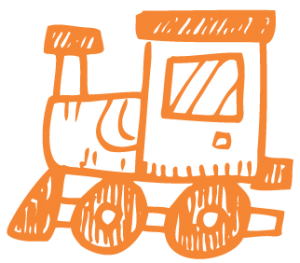 Equipment: Bucket or basket
Space requirements: Small space
Activity description:
Set up a "clean-up train" with no more than four children in each train.
Children hold onto the shirt or waist of the person in front of them.
The train move throughout the space looking for toys to put away.
The child at the front picks up a toy and returns it to its proper place.
Another child becomes the front of the train for the next toy to be put away.
Continue until all the toys have been put away properly.
Skill development:
Physical skills: coordination; bending; reaching; manipulating an object; eye-hand coordination; spatial awareness
Non-physical skills: cooperation; sharing
Adjust the challenge:
Encourage the children to move quickly to clean up the space.
Activity modified from: LEAP BC (Literacy, Education, Activity and Play) Move