Age: Preschool, Kindergarten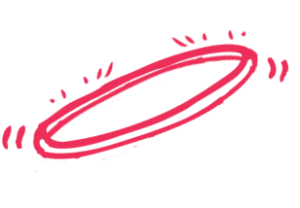 Equipment: Hula hoops, variety of objects
Space requirements: Open space
Activity description:
Scatter hula hoops throughout the space. In each hoop, place an object (or several objects depending on the number of children) that the children can manipulate.
Children move around the space and when prompted, children find a hoop to stand in. More than one child can stand in a hoop.
Children manipulate the object in their hoop (e.g., bounce a ball, throw a scarf, balance a beanbag).
Skill development:
Physical skills: movement skills; throwing; catching; spatial awareness; eye-hand coordination
Non-physical skills: decision making; critical thinking; self-discovery; creative play
Adjust the challenge:
Use more hoops.
Use more objects in each hoop to allow the children to choose the object they will be successful with.
Each round, encourage the children to find a new hoop to stand in and a different object to manipulate.
Have children manipulate the object with a partner.