Age: Kindergarten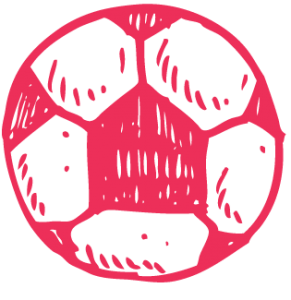 Equipment: Ball, pylons
Space requirements: Open space
Activity Description:
Divide the children into 2 equal groups.
Each group stands in a single-file line, facing the other group.
Set up 2 pylons about 2 metres apart, creating a goal, in between the 2 groups.
The first child in one of the groups kicks a ball through the goal and to the first child in the other group.
After the child kicks the ball, they move to the end of the other group's line.
The children continue kick the ball between the groups and switching sides.
Skill development:
Physical skills: sending and receiving an object; kicking; eye-foot coordination; spatial awareness; running
Non-physical skills: sharing; cooperation; critical thinking
Adjust the challenge:
Increase the space between the pylons.
Roll or bounce the ball instead of kick.
Decrease the space between the pylons.
Have 2 sets of pylons the children try to kick the ball through.
Activity modified from: PlaySport.net