Age: Kindergarten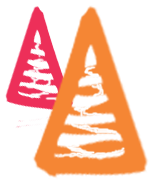 Equipment: Pylons, bean bags
Space requirements: Open space
Activity Description:
Place five pylons in a row with enough space for a child to move around them.
Children each have a bean bag and weave it around the pylons using their feet.
When they reach the end of the pylons, children try to make their bean bag 'jump' by kicking it off the ground and toward a wall.
Skill development:
Physical skills: manipulating an object; kicking; eye-foot coordination; spatial awareness
Non-physical skills: critical thinking; problem solving; pattern awareness
Activity modified from: Ophea Early Learning Resource